Teaching Statement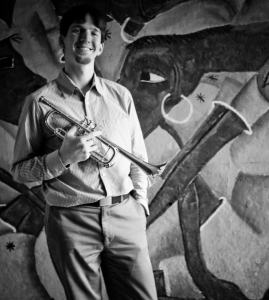 Inside of each and every person I believe that a musician, an artist, a self-possessed and self-expressive person exists, and is just waiting to come out. Through learning, hard work, self-exploration, and removing the barriers to confident self-expression, I work with students to discover and unleash their inner musician. Participating in music is a fun and joyful thing, on any level and I believe with the appropriate commitment, this joy is available to everyone.

As a teacher, I feel that I offer a unique perspective to my students. As a student myself, I studied with some of the best musicians in the world at the New England Conservatory. My principal teachers, Charles Schlueter and Eric Berlin, are both peerless musicians who themselves were students of the best teachers of a generation ago. This "conservatory lineage" allows me to offer my students the instruction and ideas that have been refined by great trumpet masters over generations. I find with my students that having access to this very skillful knowledge, especially at a young age, helps them to realize their potential as musicians very quickly.

Private Lessons Studio
If you are interested in joining my brass studio at the Madison Street Music & Arts Academy Clarksville, Tennessee, or participating in the Madison Street Brass ensemble, please don't hesitate to contact me directly.